English
Images: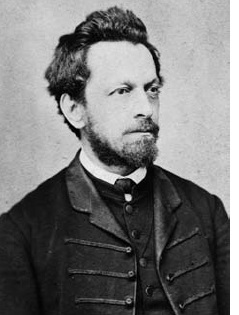 Biography:
He started his high school education in Subotica, and ended up in Budapest. In Budapest, he also finished law school. He was a prominent member of the United Serbian Youth, and president of the Youth Assembly in Zrenjanin, Kikinda and Novi Sad from 1868 to 1870. In addition entrusted with the youth and edit newsletters Young Serbs. When the Hungarian government for Vršački Assembly in 1871 ordered that the members of Youth may be just the Hungarian Serbs, then Hadzic tried in vain to convince the authorities of the various applications that such a society can not be so limited. He had a special contribution to the development of Serbian theater, especially the Serbian National Theatre (SNT) in Novi Sad. Together with Jovan Subotic prevented the collapse of the theater after the departure Jovan Djordjevic 1868 in Belgrade. He became manager of the Serbian National Theatre. He has developed an artistic game in carcasses, while the spectators waking patriotism and love for the theater. There was revealed about 50 original and translated dramatic works from the repertoire of the SNT. The volumes of 185 Serbian Chronicles is given a good overview of his literary work. Under his direction the SNT in Novi Sad is elevated to a height at which it could have performed the most complex and dramatic works.
Personal information:
Antonije Hadzic (Subotica, November 20 / December 2, 1831 - Novi Sad, 17 January 1916 (the National Encyclopedia 1917)) was a writer, director of the National Theatre (Novi Sad) and the president of Matica srpska.
Place of birth and location:
Place of death and location :